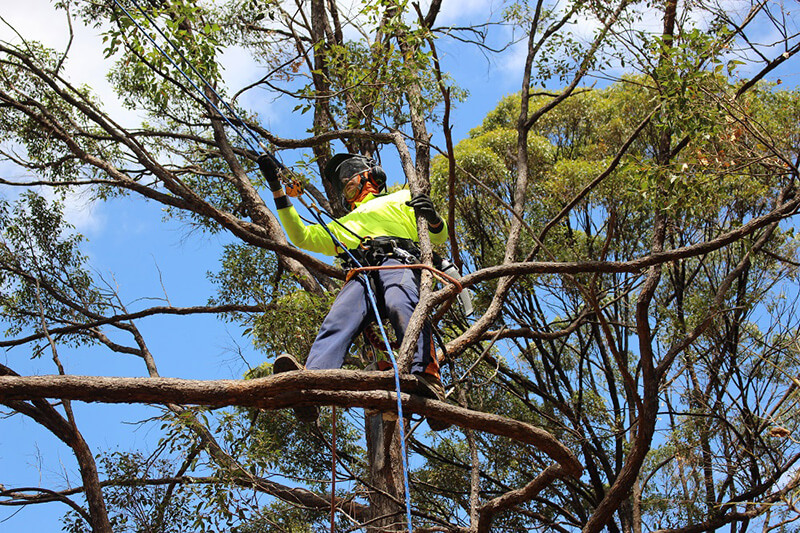 Heritage Tree Care has been operating as one of South-East Queensland's leading providers of Arboricultural Services since 1994, and a recent expansion of our consultancy division places us in a unique position, covering all aspects of the industry, and offering leading and innovative tree care solutions.
We employ multiple AQA Level 5 Arborists who have extensive experience in all aspects of Arboriculture boasting a range of skills and specialist areas of expertise that place us as one of the leading tree care provider in Brisbane and beyond.
To further compliment this industry leading collection of qualified Arborist's we also have an Agronomist spearheading our plant health care solutions. With an understanding that the majority of amenity tree issues relate to problems with the trees growing environments, our ability to provide a comprehensive service is second to none.
By understanding the needs and the problems faced by the urban amenity tree population we can better serve our clients by offering a comprehensive advisory service that is proven to have a success rate that cannot be matched by our competitors.
Our ability to diagnose tree related issues not just above ground via standard and widely accepted arboricultural industry practices, but below ground through soil biology and chemistry analysis and remediation, results in healthier trees, and healthy trees equal lower risks, reduced maintenance costs, and increased aesthetic and amenity values.
We also offer innovative solutions to assist with your development project, whether you are a private residential homeowner, a commercial developer or a local /state government asset manager, we have an innovative permeable paving solution to suit your needs.
From erosion control and domestic driveways, constructing public footpaths and roads around existing trees, to large scale construction of carparks and all other types of urban infrastructure we can provide a solution that offers a load bearing surface that works in harmony with the existing trees.
These solutions will provide a long-lasting structure that will add value to your project by retaining important tree assets in good health and condition and won't suffer from lifting, cracking and displacement like commonly used concrete and bitumen surfaces.
We are also leading providers of Water Urban Sensitive Design (WUSD) solutions for urban tree management. With drought conditions becoming more common the catchment and utilisation of our important water resource plays a valuable role in the urban landscape.
We can offer unique and innovative design solutions to make the most of natural rain fall events for the benefit of the urban environment, and applied holistically with other design considerations and solutions, can realise significant reductions in ongoing maintenance and management costs.
Services Include
Water Urban Sensitive Design Solutions
Expert Witness
Development Applications
Wood Decay and Tree Integrity, Diagnosis and Testing
Tree Protection and Retention on Construction Sites
Tree Management and Maintenance plans
Vegetation Protection Order Reports and Advice (VPO's)
Contract specification and Site Management
Root zone Mapping and Management
TPZ and SRZ CAD Drawings
Habitat Creation Management and Installation
Community Planting Programmes & stakeholder engagement
Arborist Reports
Comprehensive written reports can be provided depending on requirements.
An Arborist report will provide you with a legal document that evidences your informed approach to your asset management.
Reports can assist in mitigating your legal liability. All reports prepared by our Consulting Arborists are covered by Professional Indemnity Insurance to the value of $10 million.